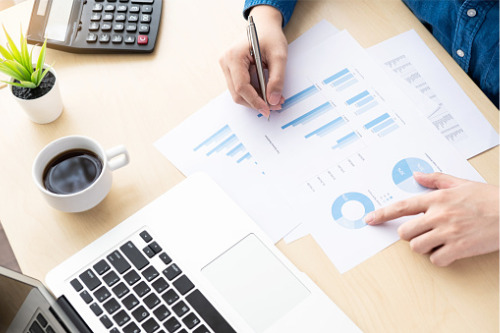 However, income from operations for the fourth quarter of 2020 looked less rosy, coming in at $587 million, or 21.2% of revenue, reflecting a decrease of 430 basis points compared to the same period in the prior year, while net income for Q4 2020 was $476 million, marking a decrease of 13% from $544 million for the same period in the prior year. This was partly attributed to $45 million of transaction and integration expenses primarily concerning the pending merger with Aon, as well as $50 million of provisions for significant litigation.
A similar story appears for the full year, where income from operations was $1.2 billion, or 12.6% of revenue, again showing a decrease (this time of 210 basis points) compared to the prior year. Net income for the year ended December 31, 2020 was $996 million, a drop of 5% from $1.04 billion for the prior year.
The broking behemoth also highlighted the effects of the coronavirus on its results, stating, "During 2020, the COVID-19 pandemic had a negative impact on revenue growth, particularly in our businesses that are discretionary in nature, but otherwise it generally did not have a material impact on our overall results."
A notable highlight in the results was cash flow from operating activities for the year, which was $1.8 billion, up 64% compared to $1.1 billion for the prior year. Moreover, Willis Towers Watson's Corporate Risk & Broking segment performed well, with a revenue of $888 million, a small bump from $877 million in the prior-year fourth quarter. North America led the segment with new business generation and strong renewals, but the region's performance was partially offset by a drop-off in Western Europe, where COVID-19 had an impact on certain insurance lines.
"Our performance in the fourth quarter provided a strong finish to a good year in a difficult environment," said John Haley, Willis Towers Watson's chief executive officer. "We produced solid margins, almost doubled free cash flow, and delivered remarkable adjusted EPS growth. The results reflect the strong dedication and adaptability of our colleagues and their commitment to the values that underpin our company. I couldn't be prouder of Willis Towers Watson's accomplishments to date and I look forward to our continued momentum in 2021 as we move toward our planned combination with Aon."
Hello Friends My name Is John, I Am Expert Researcher. And News Creator, I Have Lot Of Experience In This field. If You Like My Website News Means Please Subscribe To My Newsletter For Daily Updates, If You Like My Website Means Visit My Site Regularly And Comment.